Quick-dry, clear spray formula
Scented, broad-spectrum SPF 50+
Up to 4 hour sweat & water resistant
SPF 50+ scented clear spray sunscreen
As Australia's sun's rays become stronger and more harmful, it's crucial to prioritise skin protection when spending time outdoors. Overexposure to these rays can lead to skin damage, premature aging, and an increased risk of skin cancer. Sunscreen is essential to any skincare routine and finding the best one can make a significant difference in maintaining healthy skin when visiting the Northern Beaches and overall living in Australia.

Designed for the Australian lifestyle, Beachfox vegan-friendly sunscreens apply easily, absorb quickly, are non-sticky and get the job done right with broad-spectrum hassle-free protection. Oh, and they smell incredible!
our stockists
Find Beachfox in trusted retailers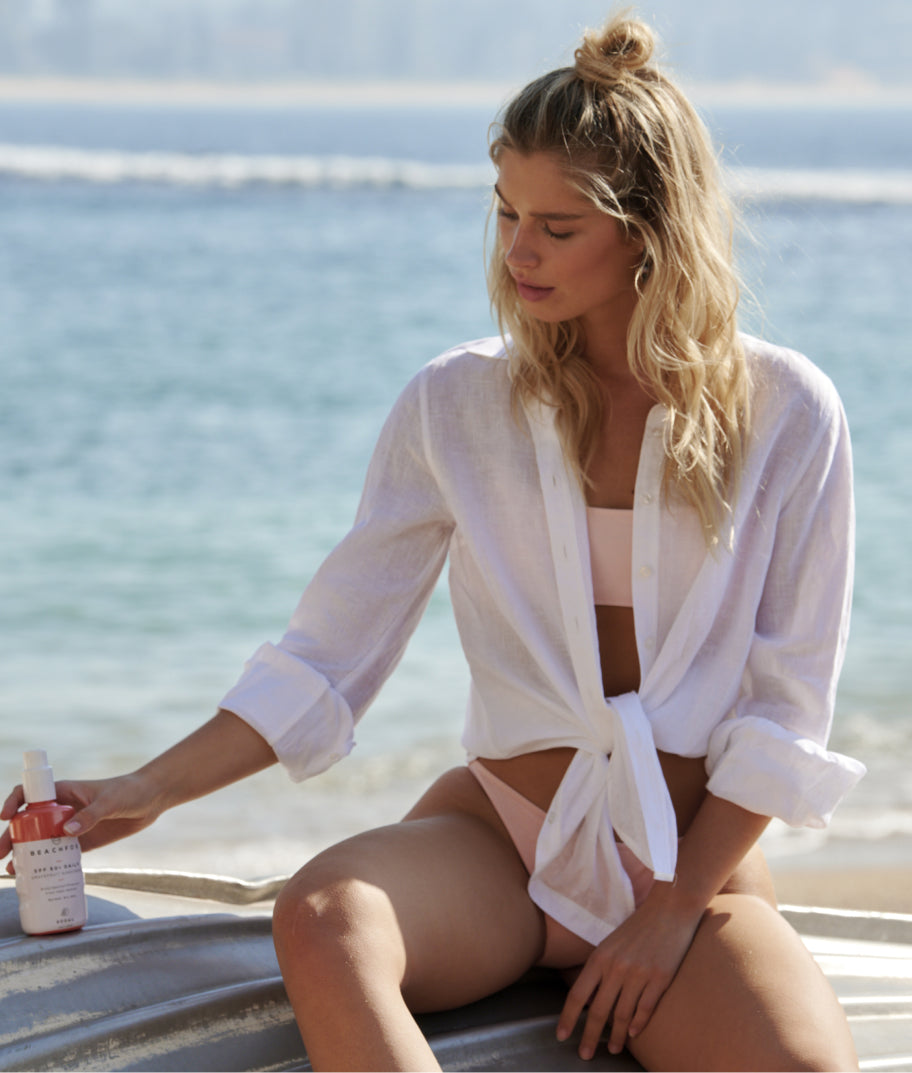 SPF that's a BFF
Ethical, environmentally friendly, and just generally lovely to hang out with.
We're more than just a pretty face, we're super kind…to your skin and the planet. $1 of every order goes to restoring the reef!
Cruelty-free/vegan
Recyclable bottle
Ocean friendly & paraben free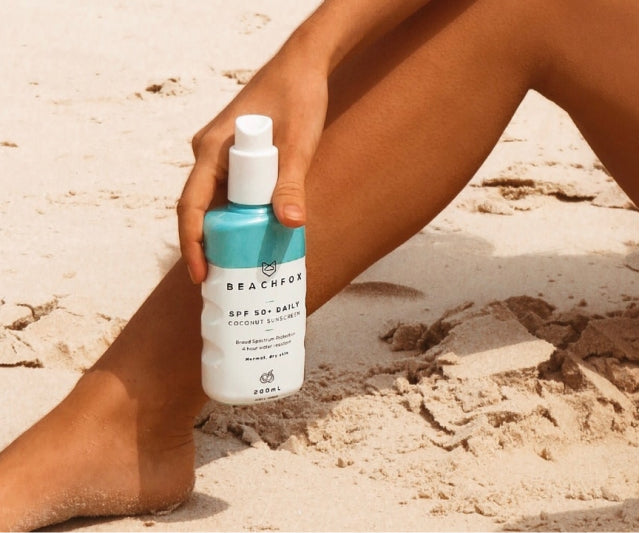 Benefits
Best Vegan-Friendly & Non-Sticky Sunscreen in Australia
Ingredients
Vegan sunscreen is formulated without animal-derived ingredients and is not tested on animals. By choosing the best vegan-friendly options from Beachfox, you can ensure that your skincare routine aligns with your values, while also protecting your skin from harmful UV rays when visiting Manly Beach and other Northern Beaches.
Non-Sticky Sunscreens
The last thing you want is to deal with sticky sunscreen in Australia's hot and humid climate. Having thick residue left on your skin can attract dirt and grime, making it a highly uncomfortable day out at the Northern Beaches. Beachfox offers the best non-sticky sunscreens around with a light but effective formula. It allows for quick absorption while providing optimal sun protection.
Water Resistance
We design our vegan-friendly sunscreens to provide ample water resistance so you can go take that dip in the water at Manly Beach or play your favourite sport and not worry about sweating your non-sticky sunscreen off. With Beachfox's broad-spectrum sunscreens, you can focus on your trip to the Northern Beaches without stress.
REVIEWS
Such an awesome product! I'm in love with the vanilla one, smells soooo delicious! I don't have to wear perfume after I've been sunbathing haha. Delivery was fast as well (took 2 days to get to Curl Curl). Highly recommend!.
— Martha
REVIEWS
"This is by far the nicest sunscreen I've tried. It dries in seconds, isn't sticky, is easy to apply and smells delicious. Even my 2 & 6 yo don't object to wearing it! Love it"
— Michelle
REVIEWS
"I love the packaging of this product, it comes in a beautiful coral colour and fits snug into my hand with the 200ml bottle. I also love that it has n SPF50+ rating, is 4-hour water resistant and is made in Australia. Tick, tick, tick!"
— Elle
REVIEWS
"Beachfox is the first SPF product I've tried that is clear spray, and is so light on my skin. The scents are really clean and fresh, so now I just carry a bottle around with me – suncare and a scented body spray in one. Win, win!"
— Laura
REVIEWS
"Just had to give these guys a shout out. Fantastic sunscreen! Easy to apply, dries quickly and lasts all day (even on fair skin!) With the added bonus of smelling wonderful! Can't wait to try out the rest!"
— Jessica
Latest news
The gorgeous photo above was taken on 21st May, 2019 at Manly Beach in Sydney, Australia. That's...
Read more